Soteria Solutions helps fire departments meet ISO requirements in order to lower homeowners' insurance rates. ISO is the countrywide rating system that reflects a community's local property fire protection.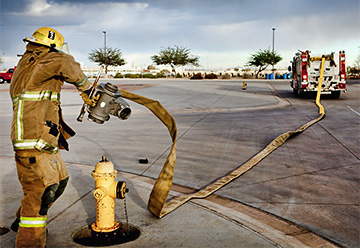 ISO is the countrywide classification system used by the Insurance Services Office (ISO) to reflect a community's local fire protection for property insurance rating purposes. The public fire protection of a city, town or area is graded using ISO's Fire Suppression Rating Schedule to develop the community's classification.
When Soteria works collaboratively with county and city officials on emergency response planning, a frequent byproduct of that effort is a closer look at the capabilities of local fire departments.
Sometimes, clients hire us for ISO purposes alone because high ISO scores translate into big savings on homeowners' insurance premiums.
According to the Texas Department of Insurance (TDI), ISO classifies communities from 1 (the best) to 10 (the worst) based on how well they score on the ISO Fire Suppression Rating Schedule, which grades such features as water distribution, fire department equipment and manpower and fire alarm facilities.
ISO field representatives use the schedule when surveying a community's fire protection capability. The score that is determined from applying the Fire Suppression Rating Schedule is translated into a public protection classification. A perfect score in Texas is 104.26. It consists of 50 points for fire department capabilities, 40 points for water supply and distribution, 10 points for receiving and handling fire alarms and up to 4.26 points for "Texas Exceptions" that give extra credit for compressed air foam systems, certified volunteers and attending or teaching at the annual firemen's training school at Texas A&M University.